As we live in an Internet age, more and more of our work life revolves on our usage of Internet Web Browsers. There are many browsers out there now, but Chrome especially continues to experience high usage among people all around the work for its high convenience factor: from customized personal web browsing to its ability to integrate with business Gsuite accounts allowing easy of usage for clients when incorporating various utilities within the browser. A few to note as examples: e-mail (Gmail), social networking apps, office productivity services such as Google Docs, and more.
One of the more enticing aspect of using Chrome is its ability to store bits of data each time you visit a website or use an online web app that integrates with Chrome. This ability allows you to further enhance your experience using the web browser. Accumulating data and storing in its "cache" each time you navigate to a site or use an in-browser application, Chrome then utilizes that data to speed up load times on subsequent visits to a site by pulling up image data, website text, even auto-fill information for your username and password that you may be using for a site to auto-log you in. You can even synchronize Chrome with your Google account which then allows you to synchronize your browser preferences, browser history, and saved credentials to website throughout multiple devices! While all this information in the browser's cache provides many benefits to a user, the constant accumulation of such data can also lead to performance issues within Chrome that includes, but not limited to: Chrome not opening correctly; websites not loading properly; issues with printing; problems with online documents using Google Docs and more. The more data accumulated by the cache, the higher the chances in data corruption within the cache. Having Chrome synced with your Google account on multiple devices also increases the chances of data corruptions as now there is data from multiple sources.
So how can we mitigate these issues and possibly avoid having to submit support requests to your IT support department? Routine clean-up of your browser cache.
Follow these next few steps to clean-up your browser's cache every few weeks for a more enjoyable, long-term experience with using Chrome:
1. Click on the vertical … button on the upper right corner of your browser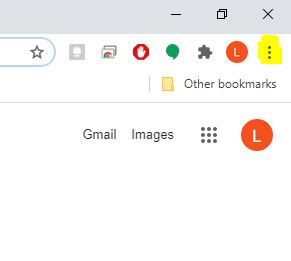 2. Navigate down the drop-down menu that shows up and locate the "Clear browsing data…" as shown in the following image: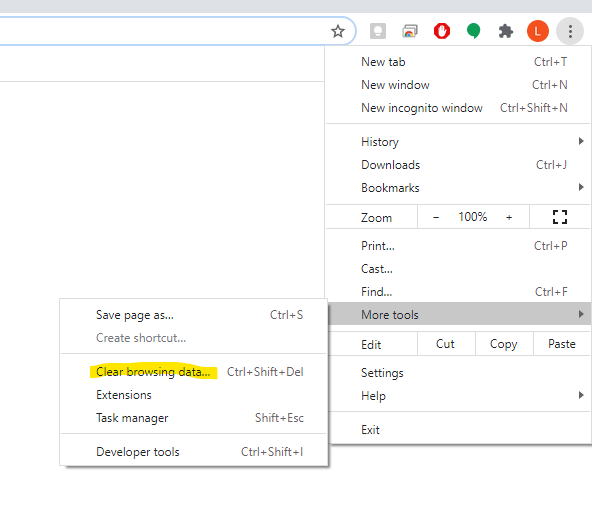 3. A new window will show up with additional options to choose what you would like to clean up within Chrome's browser cache.  Make sure you select the "Advanced" tab and set the time range to "All time" to do a proper clean-up of your browser cache just as it is highlighted below: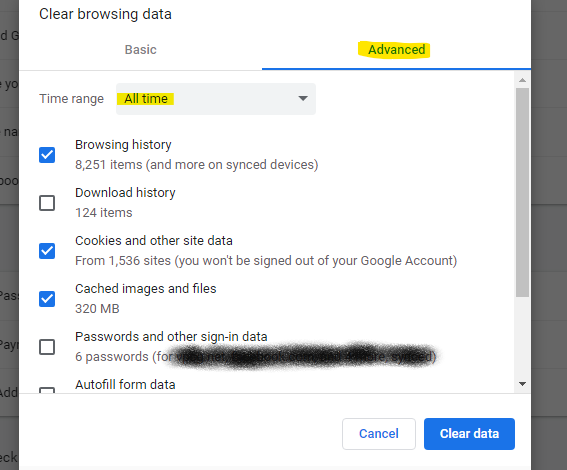 4. As a rule of thumb, you want to make sure "Browsing history", "Cookies and other site data", "Cached images and files", and "Hosted app data" are selected on the list. Browser cache corruption is most prone in these categories.
5. NOTE:  It is highly recommended that you bookmark important or highly frequented websites and store your credentials to websites through an alternative method instead of relying on cached browser data to revisit sites and log in.  The clean-up process will make it as though you have not visited these websites before and also sign you out of any websites where you are kept logged in.  The options checked on step 4 will not remove any passwords that you have stored in Chrome through notifications such as the following: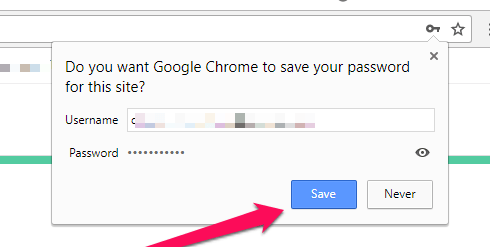 This also does not clear your saved passwords you stored using your Google account if you have it synchronized with Chrome.
6. Click on the button "Clear Data"


7. At this point Chrome will clean-up your cache and let you know once it has been completed.
Following these steps will effectively reduce the number of issues you may encounter throughout your use of Chrome over time. If you still run into issues despite performing routine maintenance, please reach out to our support team at Vantage Point Solutions via email (helpdesk@vpsg.net) or by calling us through the following numbers: 240-252-1300; 410-218-7934; or 866-525-8324 so we can further assist you on the matter.  Thank you and have a great day!
Written by Lawrence Song