Key Performance Indicators are business metrics used to evaluate factors that are crucial to the success of an organization. They help a company stay on track towards its goals and objectives, analyze performance against its market competition, and evaluate the need for change and/or efficiency in key measurement areas. There are thousands of KPI's that property management companies use to measure their performance. My recent posts have dealt with Identifying business processes prior to attempting to improve them, and using "goal steps" to get to where you want to be as an organization. Staying in this vein, we will examine a handful of KPI's in the property management realm, and then, more importantly, how to utilize your findings in helping to drive your business.
Sample Property Management KPI's:
How many properties are you currently managing? Average number of units per property?
For rental units, what is the average market rent of the properties?
For purchased units, what is the average purchase price? What is the average price per square foot?
How many vacancies do you have on the first day of every month?
What is the average lease up rate? Average cost to lease?
What percentage of billed rent is collected?
What is the average number of days a property is vacant?
What percentage of collected rent goes to maintenance on average?
What is the dollar value per square foot calculations based on Gross Income, Net Income and per unit?
For rental units, what is the average number of months' occupancy for each property?
Would tracking this information be valuable to your company? Are there other KPI's that would be more useful to track in order to help your business prosper? As with all business metrics, KPI's are only as helpful to your organization as how they are used in strategy formation. What does all of this data mean to your company now that it has been gathered? What are the next steps in turning these numbers into actionable items that can be implemented to foster opportunity and strengthen weaknesses? This is where it is helpful to have a technology partner that focusses on business processes first, and leverages technology to help you achieve your goals.
There are countless "off the shelf" software packages that are made specifically for property management companies and are meant to help companies set goals, track KPI's, and execute on strategies. The issue that many companies face is that these programs are expensive, and more often than not, full of functionality and plug-ins that have nothing to do with the needs of the business or are cost prohibitive to customize or modify.  Wouldn't it be helpful if there was a program that was custom tailored just for your organization? A system that had just what you needed for your specific business and none of the expensive additional features you're forced to pay for and not use?
If you are in the property management field and thinking, "Yes, that would indeed be great!" Give us a call. We can work with you to navigate the maze of "off the shelf" solutions to find the ideal solution for your company. If something is not just right for you, we can create a custom dashboard that will be tailored to your exact needs. You've made the first step by drafting a set of KPI's to track your company's performance. Let us help you take it to the next level by leveraging technology to maximize the data you have already gathered. After all, information gathered is only as beneficial to your organization as what you choose to do with it.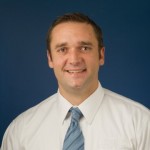 Written by Timothy Robinson, Senior Account Executive at Vantage Point Solutions Group, LLC