Today I am going to talk about two technical frustrations that have easy to do solutions.  These are things that caused me much angst every time my machine rebooted on its own.
Open recently closed tabs in Google Chrome
The first issue, and the easier one, has to do with the fact that I keep a lot of browser windows open. And I mean a lot!! Right now I have 23, and that's after I closed a few last night.  Yes, I frequently find a page that I want to go back to. It doesn't need a bookmark but it may have something of interest that I want to read or curate for someone else.  I am a chrome user pretty much exclusively, and every time my PC decides it needs a reboot I would lose all those pages. Looking back through history to jog my memory and find a specific page I opened a week ago was a non-starter.  I don't know when Google added this to the browser but it's been a lifesaver!
To open all your closed windows simply do this  -



Click on the Chrome Settings button in the top right corner of your browser -
In the drop down that opens, click on History and you will see a window like the following: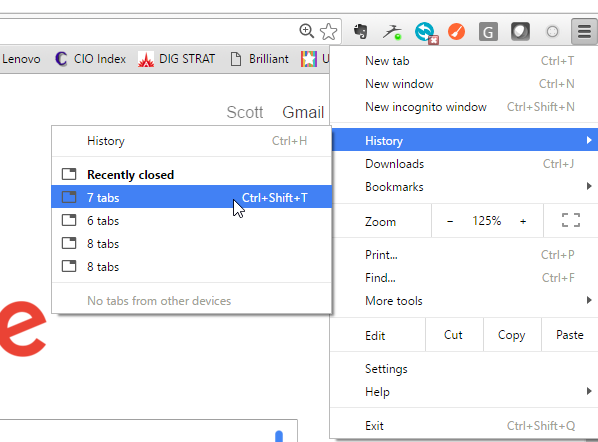 Notice the Recently Closed section with the lists of tabs. These are all the browser sessions that I had I had open. Click on them here to reopen!
Reopen previously opened emails in Outlook
My second tip is to be able to do the same as above in Outlook.  In addition to browser windows open, I also keep emails open that I need to work on. Maybe they don't require a flag or a calendar appointment, but I need to do perform some action on them.  Once your PC reboots they are still in your outlook but unless you've got a super memory, good luck remembering what you had open!
To reopen any previously opened emails, you need to bring up the RUN window.  The easiest way to do this is to hold down the Windows FLAG  key and press the "R" key.
The flag key is the one between Ctrl and Alt on your keyboard: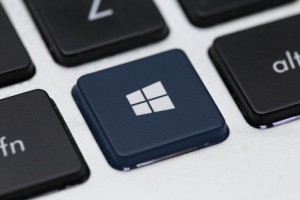 Pressing that and R brings up this window: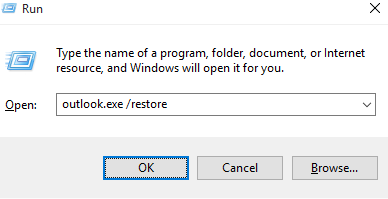 Note on your PC the line in the middle may be blank or have some other command (probably the last time your IT person worked on your PC they used this window).
Enter in the text like above exactly like shown – "outlook.exe /restore" (no quotes)
This will reopen your Outlook with all the emails you had open prior to the last shutdown.
Hope these tips help you as much as they've helped me!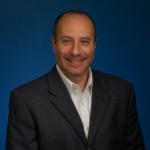 Written by Scott Samborn, Principal and Chief Business Development Officer at Vantage Point Solutions Group, LLC