There was an interesting article in the Washington Post this past Sunday about companies that are encouraging their employees to leave the email alone after hours and on weekends.
The thought behind this is to allow employees to recreate the separation between home and work, to help foster that ever elusive work-life balance. Earlier this week I was speaking with Melanie Spring of Sisarina (www.sisarina.com) and she told me about her office policy of "No Talk Tuesdays". They don't answer the phone on Tuesdays. They have specific voicemail greetings that say, "Its No Talk Tuesday. If this is an emergency send me a text or an email. We've instituted No Talk Tuesdays to allow us to better focus on meeting our goals and commitments to you. This is the corporate day of focus and productivity." Her clients love it!
I admit – I'm a tech addict. I check my cell phone and email way too much - nights, weekends, vacations, etc. Sometimes I think my thigh is vibrating even though my phone is not even in my pocket. However - I think that being able to control your use of technology is a great idea and if there are ways for a company to foster this for their employee community, all the better. At Vantage Point Solutions Group, my partners and I feel that our team members are more than employees, they are family, and we encourage people to unplug when they can. But VPSG is a technology services company. We provide IT support and help desk services to all sorts of companies. We wouldn't be very good if we didn't answer the phones. One of the ways we empower our employees to capitalize on their available downtime is by providing clearly defined expectations of their job and how they can make the best use of their time. Like other professional services firms, we have set the number of billable hours requirements and also detailed specific ticket expectations for each employee. If they meet their requirements, they have flexibility in their schedules. It's not completely unplugged but, it gives everyone additional freedom to manage their own schedules. Our employees see it as a way to give them more freedom to manage themselves and this improves our services across the board.
I'd like to know what you think. What is your company doing to encourage or empower you to unplug and rejuvenate?
This is my first blog post. The goal of this blog is to provide you with (hopefully) useful information to brighten your day or make your lives easier. Since we are a tech company, most of the blogs will focus around technology and how it can be used to make your business better, your life easier or your employees more productive. I'm setting the bar high, but let's shoot for the stars.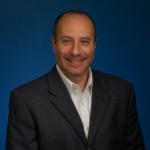 Written by Scott Samborn, Principal and Chief Business Development Officer at Vantage Point Solutions Group, LLC